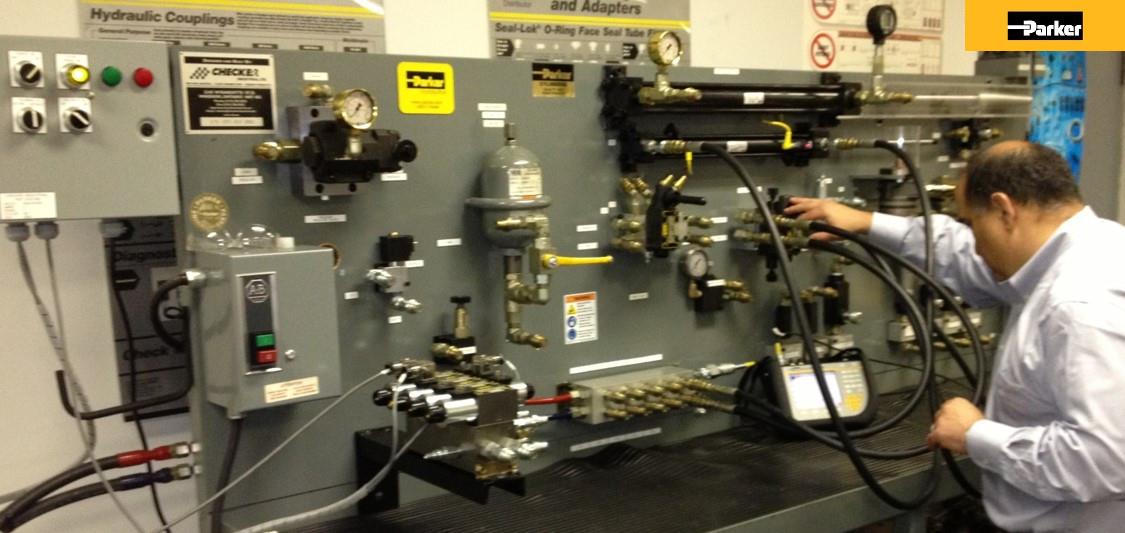 2023 Class Dates:
October 24-25, 2023
Please Note: Class runs from 8:00am to 3:30pm. Included are coffee, a light breakfast, snacks, and a hot lunch. Course materials books are supplied. Attendees are encouraged to bring laptops, iPads and cellphones to enhance their experience. Sign up multiple attendees and you'll receive a 10% discount.
For more information or to reserve your spot call 519-258-2022 or sign up using the form below.
HYDRAULIC MAINTENANCE TECHNOLOGY TRAINING
Maintenance Technology is a two day intensive maintenance and troubleshooting training course. It is ideally suited for maintenance personnel, engineers, supervisors and anyone desiring an in-depth understanding of hydraulic system components and troubleshooting techniques.
Click here to download our Training Agreement form.
Components Covered:
Hydraulic Safety Training
Pumps & Valves
Schematics, Symbols & Safety
Accumulators and Hydraulic Power Units