ONE NUMBER, TWO LOCATIONS
519-258-2022
Emergency After Hours Service:

519-791-3653*
*(some charges may apply)
Counter Sales
We invite you to our showrooms in Windsor and Oldcastle. Our counter sales and service are available, providing you all of our trusted products and expert knowledge. Both locations offering services available while you wait, whether you are replacing a hose line, dropping off repairs or browsing our inventory, we can meet all of your industrial requirements. Come by anytime Monday through Friday 7:30am – 4:30pm.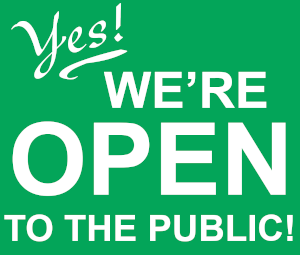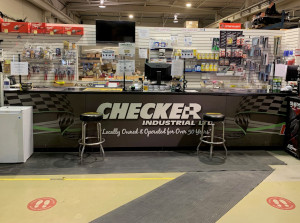 WHAT MAKES US DIFFERENT?
•  Over 60 years of supplying quality products & services to the automotive, mining, farming, agriculture, building/construction, machine tool & mold making industries.
•  Two convenient locations located in Windsor & Oldcastle.
•  60,000 sq. ft. housing over $2 million of inventory
•  Extensive product line including plastic, rubber products, industrial hoses, fittings, hydraulics, pneumatics, lubrication, conveyor belting & accessories, tools and industrial supplies.
• The only Parker-Hannifin certified hydraulic & pneumatic technology centre in Southwestern Ontario.
•  A certified Parker-Hannifin training centre.
• One of Parker-Hannifin's only certified Premier™ hydraulic, automation (pneumatic), hose & fittings distributors in Canada.
•  Member of AD Inc. (Affiliated Distributors Inc.)
•  Southwestern Ontario's only distributor with belt slitting capabilities up to 72″ wide with hot & cold vulcanizing in-house & on-site.
•  We utilize Parker Hannifin's PTS hose identification label tracking system

We Are Experts in Multi-Products for the
Industrial and Retail Sectors
Checker Industrial is one of the largest Canadian full-line distributors for the industrial technology leader Parker-Hannifin as well as a lead distributor for Fenner Dunlop, Gates, Enerpac, Lincoln, Gray Tools, Milwaukee and many more.
LEARN MORE ABOUT OUR PRODUCTS
Checker Industrial is your number one repair & service depot for hydraulic & pneumatic cylinders, valves, pumps, motors & filters. We also design & build custom hydraulic power units.
LEARN MORE ABOUT REPAIRS & SERVICE
Checker Industrial offers two & three-day courses in industrial hydraulics, hydraulic maintenance & pneumatics. Courses range from the basics to troubleshooting & maintenance using classroom & hands-on technique training.
LEARN MORE ABOUT TRAINING
Read What Other's Say About Us
"Dealing with Checker Industrial, our supplier, makes my job a lot easier to do. When ordering parts, their staff knows so much about the products they sell that even when I'm not sure of what I need to order, they are quick to guide me to the correct parts I do need."
"All good, very helpful and a pleasure to deal with."
"Checker has been a very good supplier to deal with. Extensive knowledge about the products they carry. Always available to help with specific needs with our plant."
"Sales agents are great! Always quick with a correct response about any request being a quote, an order, or just general help with product knowledge."
"Service is always top notch from both inside & outside sales. Always accommodating & proactive in problem-solving."
"Been dealing with Checker for more than 20 years and is our main supplier for all our hydraulic & water components."
"The team is extremely helpful & really great when we need something urgently. Keep up the good work."
"Excellent service - no complaints!"
"Jason was very quick to respond to my requests for part numbers & prices. His efforts are always appreciated."
"Always great service & quick to problem solve & make any order stress free."
"Excellent partnership. Could not ask for a better sales team to work with."
"We enjoy working with Checker. I commend Troy & Rob on their quick response & patience with the issues we've had with our Hydraulic power pack package. Their quick responses (especially Troy's while he's on his lunch) shows his/Checker's dedication to customer service."
"Carl is very professional. He is quick to respond to my requests & provide order confirmations in a timely manner."
"Great to work with Checker."
"Very satisfied with Checker. They are a VALUABLE supplier. When I need something to keep our production going, the guys at the Wyandotte location has NEVER failed me!"
"Orders go through with no problems. If there are any issues with ETA or order status or invoices, the support & customer service is perfectly on time & accurate."
"Not just your sales staff but all your staff is excellent to deal with!"
LEAVE A REVIEW
Latest Checker Industrial News